Developer teams to accelerate your projects
Our value proposition – American management and process control coupled with global talent and pricing.
What we do?
Mobile Apps
Native iOS and Android or cross-platform solutions that can be deployed to the App Store & Play Store, with a single code base!
Web Applications
From basic websites to complex business software that works in the web browser and can respond to any screen size.
Custom Software
Everything from desktop applications for Windows/Mac/Linux to embedded software for hardware devices.
UI/UX Mockups
Quickly build graphical representations of your application to refine the concept and make clear development tasking.
Great people + great skills
All of our team members are vetted for both technical and soft skills. We recruit pros with a focus on attention to detail and going the extra mile.
Need a technical co-founder?
We're more than just a development agency. Our executive team has experience with crafting win-win equity deals with clients to give you a competitve advantage that other startups and businesses dream about
Reduced development rates
More easily attract investments once you have a true "technical partner"
Cements a trusted and long-term development capability
Potential access to capital and marketing assistance
Our partners
Venture capital firms like TechFarms Capital invest millions in tech companies that all need software development. TechFarms partnered with Teknika to be the go-to provider of trusted, reliable, and quality software development for their portfolio companies
Teknika serves as on official Techstars mentor. In this capacity, Teknika staff are available to help council the earl-stage startups accepted into the Techstars accelerator program on all things related to software development.
Teknika is both a proud user of JetBrains products as well as an official JetBrains Partner. Through this partnership we offer consulting as well as custom integration services to users of the wide range of JetBrains software products.
Through TechStars' Innovation Program, Teknika has forged a strategic partnership with industry leader Cox Enterprises. This alliance sets in motion a new wave of innovation in Teknika's software development pursuits.
Defensewerx is a hub for innovation in the defense industry, specializing in areas like cybersecurity and advanced manufacturing. Their strategic partnership with Teknika exemplifies a shared commitment to driving technology in the defense sector.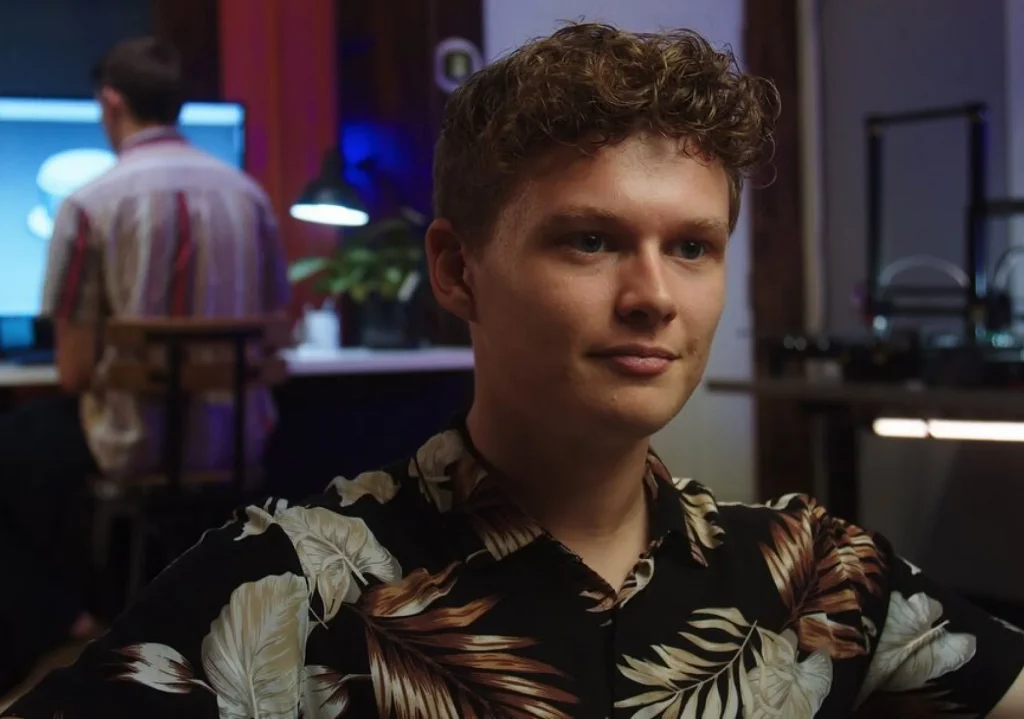 This partnership has been a true "win-win." We're immensely proud of their success on Kickstarter as well as subsequent successful investing rounds.
Landon McCoy, Chaos Audio Founder
Partnership success case
Teknika & Chaos Audio
Chaos Audio hired us to develop the mobile app for their innovative electric guitar pedal. We offered them reduced development rates and business/engineering consulting in exchange for an equity stake in their company.
This partnership has been a true "win-win." We're immensely proud of their success on Kickstarter as well as subsequent successful investing rounds.
How we can work together
We build your product
We can guide you from idea to deployed application or pick up where another agency has left off.
Staff Augmentation
We recruit outstanding tech talent and provide them to you to manage. We take care of payroll, legal compliance, office space, equipment, etc.
Manage an entire service
Want to reduce your costs and increase continuity of running your exisiting infrastructure. We can help with that as well.
What happens next?
We'll contact you within three business days of receiving your submission and schedule a free video call to get to know each other and learn your requirements.
When required by you, we're happy to sign an NDA to ensure total comfort.
We'll meet as necessary to understand all your needs and one of our business analysts will submit to you a comprehensive project proposal.
We'll assemble the team for your project and can start delivering within seven business days!